Save the Bays Initiative
While finally moving away from our reliance on cesspools and septic tanks will benefit all of our ground and surface waters, we consider Suffolk County's unique collection of bays – from the Great South Bay to Moriches, Shinnecock, the Peconic, Gardiners, and Napeague – to be the poster-children for this movement. All of our bays have experienced some level of water quality degradation from nitrogen pollution, and we believe every resident of this County can agree on the beauty and bounty of these local water bodies, along with the importance of protecting them for future generations.
That is why Advanced Wastewater Solutions started its "Save The Bays" initiative in 2020, with the goal of identifying and providing funding for water quality projects that complement AWS' septic upgrade mission. While AWS focuses on removing nitrogen pollution from its source by upgrading cesspools/septic tanks to low nitrogen Fuji Clean systems, there is important work being done all across Long Island to combat nitrogen pollution. AWS is actively looking to partner with other companies, non-profit groups, or even individuals to further our goal of solving Long Island's water quality crisis.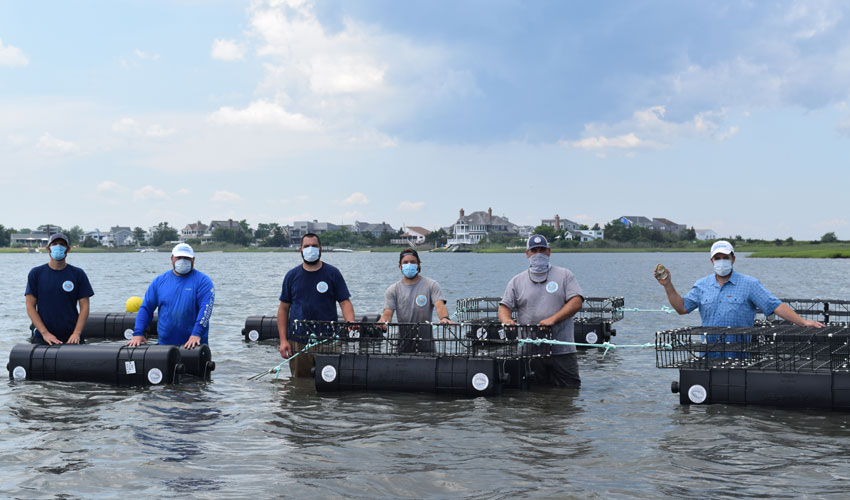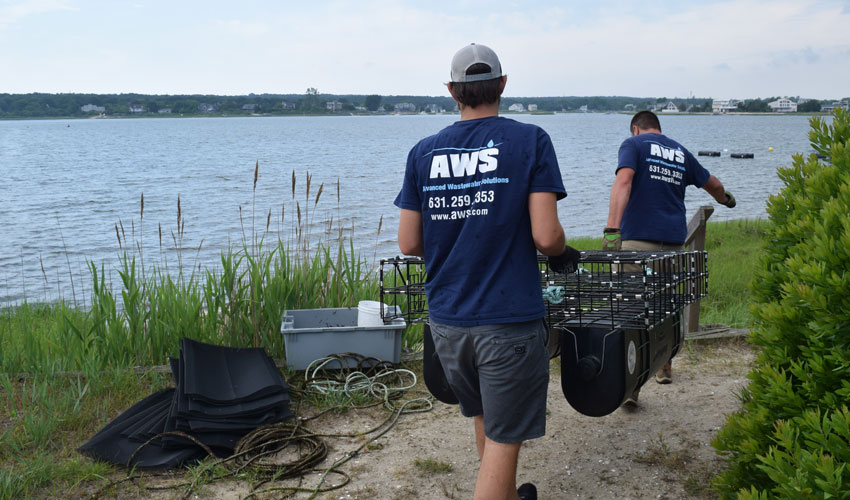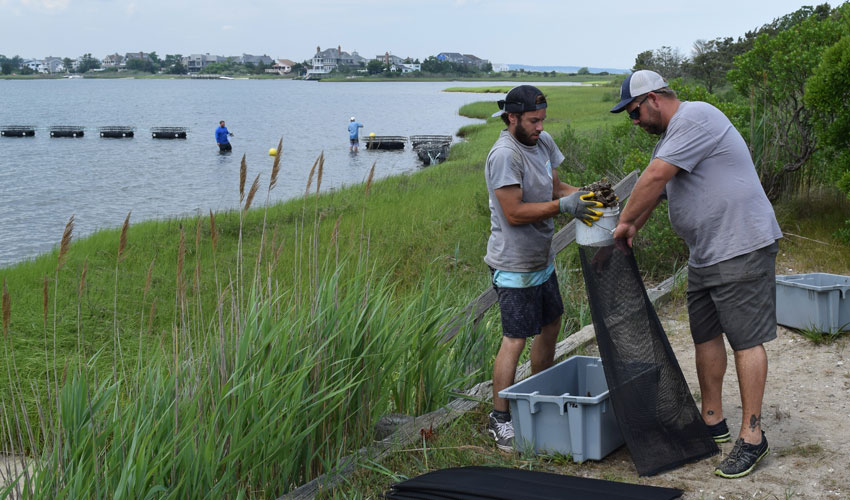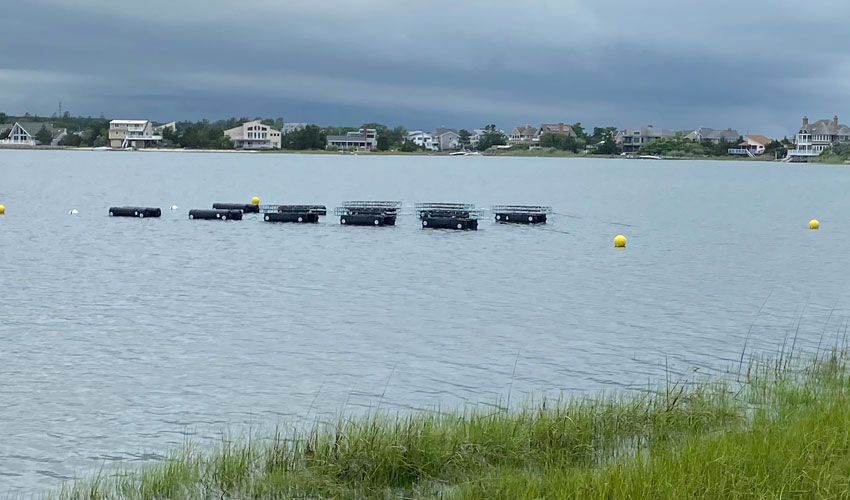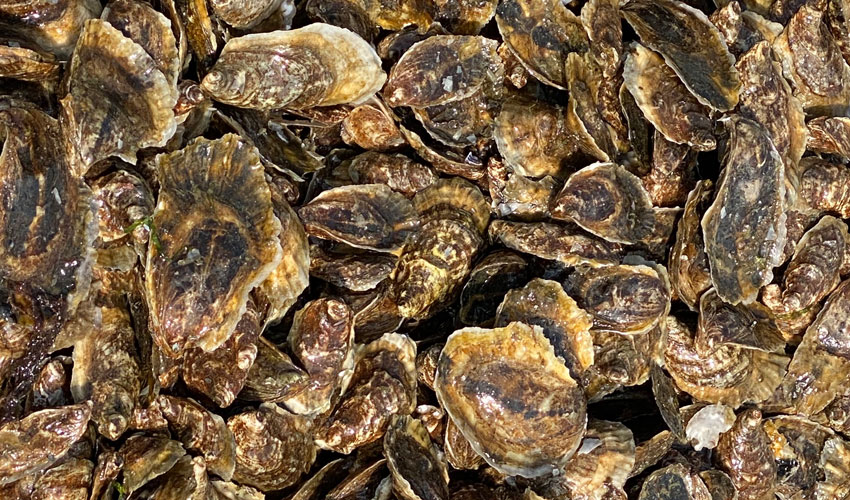 The first such collaboration began in July 2020, when AWS partnered with the Peconic Baykeeper to help launch its Community Oyster Restoration Program. AWS purchased all materials for the project – including oyster bags, floating cages, lines, and the oysters themselves – and even assisted the Baykeeper in setting up the floating oyster nursery that will rear 80,000 oysters annually to be used directly for restoration efforts in Southampton Town waters. These types of projects are important because, as Peconic Baykeeper Peter Topping noted, "oysters are champion filter feeders that are important to the ecological health of our estuaries…The more shellfish that we can grow and return to the water, the better." Incorporating these types of aquaculture projects will help with the difficult task of removing nitrogen and other nutrient loads once they become integrated into our local waters.
AWS' stewardship of the Baykeeper's Community Oyster Restoration Program will be an ongoing collaboration, as AWS is committed to providing the necessary funding to maintain the nursery, purchase new "spat" (baby oysters), and eventually expand the project to other locations. Maintenance and seeding sessions for the Community Oyster program are open to residents looking to get involved in hands-on marine science and shellfish restoration efforts. Interested parties can learn more about these programs and contact the Baykeeper directly at www.peconicbaykeeper.org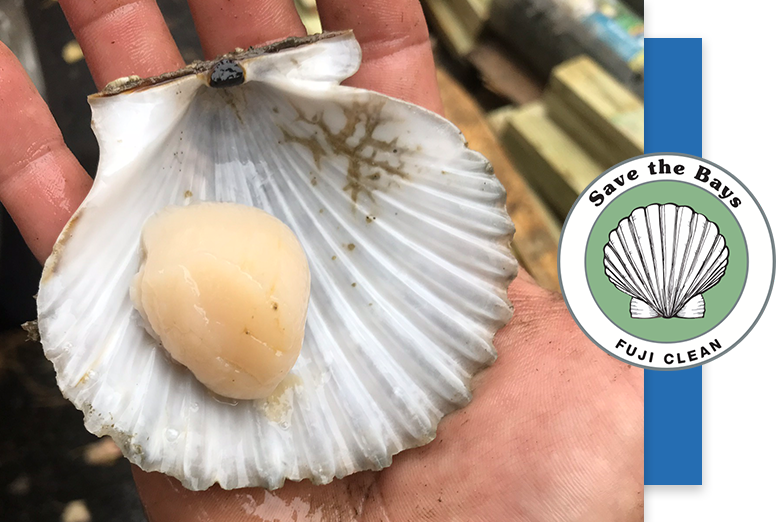 AWS is always on the lookout for worthwhile projects that will contribute to improving our water quality. Contact us today if you'd like to discuss how we can help.
Save the Bays – Install a Fuji Clean.