Certified Fuji Clean Specialists
Advanced Wastewater Solutions (AWS) offers commercial wastewater treatment system installations and maintenance throughout the Suffolk County area. Businesses will soon be required to upgrade their septic tank and/or cesspool system to a new wastewater treatment solution, and our technicians are here to help. AWS specializes in Fuji Clean systems, the number one system for nitrogen removal. Learn more about the Fuji Clean commercial products below, and contact us to schedule a consultation.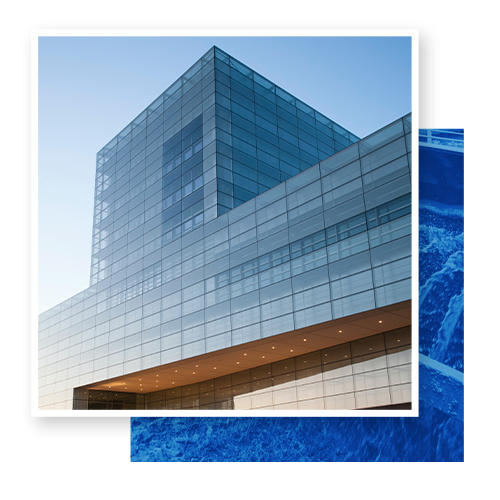 Fuji Clean is the World's Number One Commercial Wastewater Treatment System
Easy Installation
Reliable Performance
Proven Technology
Low Profile
Easy Maintenance
Low Operational Cost
Quiet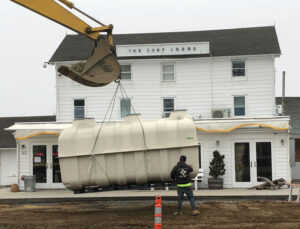 Commercial Wastewater Nitrogen Removal Features
Reliable, Robust Performance. Based on both 3rd party testing in the U.S. (NSF), and corroborated by thousands of field test data points worldwide (including the U.S.) the CEN21 produces a consistent effluent quality with a pollutant removal ratio of around 97% – 98% and nitrogen reducing the ratio of 75% (NSF data), For a technical explanation of system application, please refer to our Technical Summary.
Proven Technology. With over 50 years' experience, 2+ million installed systems (and currently installing over 40,000 per annum), Fuji Clean Co., Ltd. (Fuji Clean USA's parent company) is the world's leading manufacturer of onsite wastewater treatment systems. With over 50 engineers on staff and a relentless pursuit of product improvement, the breakthrough CE and CEN model series are the company's most popular and successful product lines.
Low Profile. Aesthetically pleasing, the only visible indications of this one-tank system are two 20″ diameters and one 24″ at-grade covers. Two unobtrusive football-sized FujiMAC 150RII blowers and a very small alarm panel can be located up to 100-ft. away and easily shielded from direct view.
Easy Maintenance. The CEN unit is designed for efficient and effective semi-annual maintenance; the majority of which is accomplished with a simple turning of control dials that purges heavy bio-film growth from the treatment media. No messy component removal and hose-down are necessary. A typical service visit that includes solids backwash cleaning takes about 20 minutes. The system is designed for efficient storage of sludge. Depending on use and influent strength, the typical sludge pump-out is 1x every two to three years.
Low Operational Cost. Best-in-class FujiMAC RII series linear diaphragm air blowers are both energy efficient and durable. Compare the system's 5.4 kWh/day power draw with the energy required of other systems. FujiMAC blowers should last around 5-years and low-cost blower rebuild kits are available from all Fuji Clean certified distributors and service providers.
Quiet. A pair of FujiMAC 150RII blowers operate at a "dishwasher quiet" 82 decibels.
Easy Installation. Plug and play units are ready for installation upon delivery. No onsite system assembly required. Systems are compatible with both Tuf-Tite and Polylok risers.