Helping Residents & Business Owners of Suffolk County Install I/A OWTS Solutions
Founded in 1961, Fuji Clean has been striving to protect, conserve, recycle, and treat our water resources for more than 50 years. During that time, Fuji Clean has continually tested, revised, and improved its technology to maintain its status as the foremost onsite wastewater treatment technology in the world. 
Advanced Wastewater Solutions has partnered with Fuji Clean to help Suffolk County upgrade their wastewater treatment systems in order to protect and restore the area's water. Learn more about Fuji Clean below, and schedule an appointment with us for information on upgrading your system.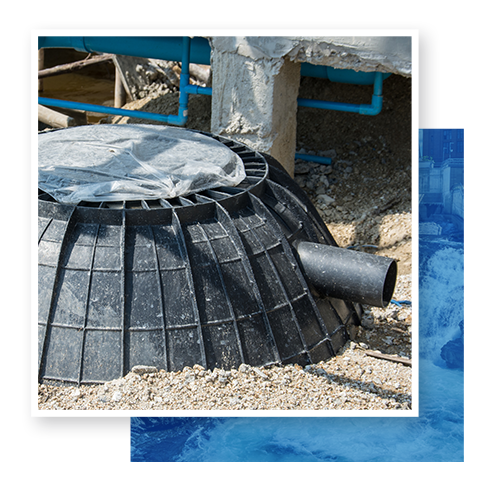 Benefits of Fuji Clean's Innovative and Alternative Wastewater Treatment System
Compact, Unobtrusive Wastewater Tanks

"Library Quiet" at Just 40 Decibels of Sound

Uses Only 1.2kWh of Electricity

Easy to Install and Maintain

Low Long-Term Operating Cost

The Tank Features No Internal Moving Parts

Industry-Leading Nitrogen-Reduction Technology
Making a Difference in Water Quality Around the Globe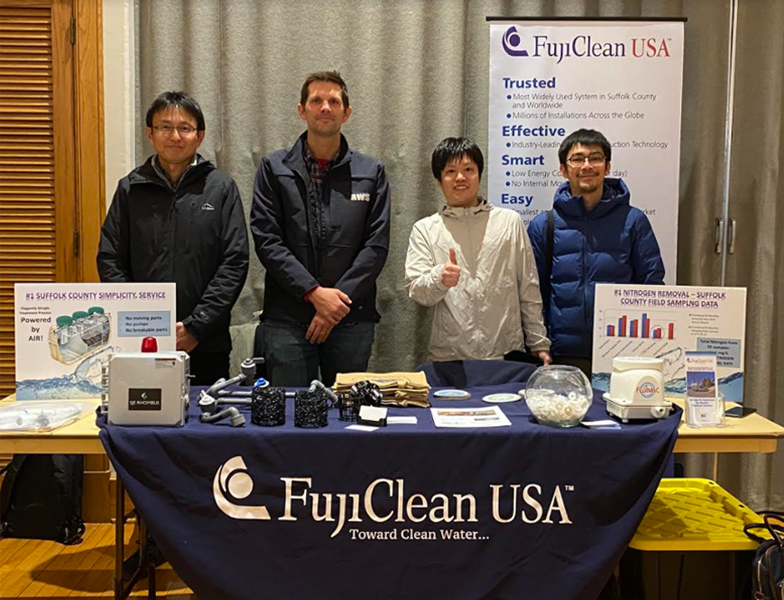 To date, nearly three million Fuji Clean systems have been installed across the globe, making Fuji Clean far and away the worldwide leader in onsite wastewater treatment.
In Japan, where people can't connect to a centralized public sewage plant, all household wastewater goes into an onsite treatment system such as a Fuji Clean, and is then discharged directly into municipal storm drains. The lack of any tertiary leaching or drainage structures means that the water leaving a Fuji Clean system has to be treated to the highest standards (typically below 10 mg/l of nitrogen).
Five Chambers For Water Treatment
The secret to Fuji Clean's wastewater treatment success is the "Jokaso" technology, which consists of five functional chambers (sedimentation, anaerobic, aeration, storage and disinfection) within a single tank. Although anaerobic and aerobic combined biological treatment processes have been commonly employed as an onsite wastewater treatment method for decades in Japan, Fuji Clean's Jokaso technology has greatly improved over time, with treatment performance that is now equivalent to that of a centralized public sewage plant.
Protecting Ground and Surface Water in Suffolk County
Fuji Clean is now proud to bring the technology that has been so effective over the past 50+ years in solving Japan's wastewater quality issues to the United States. Long Island in particular is in desperate need for immediate action to address the proliferation of onsite cesspool and septic tanks, which provide no treatment to our wastewater before it is discharged into vital ground and surface water resources. Suffolk County has the dubious honor of being referred to as the "cesspool capital of America," as it is the most densely populated region in this country to be served primarily by onsite cesspools and/or septic tanks. By replacing these antiquated cesspools and septic tanks with cutting edge Fuji Clean treatment systems that reduce upwards of 90% of nitrogen from wastewater, Long Island can protect and conserve its invaluable water resources for future generations to enjoy.