I/A OWTS System Upgrades
Support For Architectural and Engineering Professionals
I/A OWTS Design and Maintenance
Because the Suffolk County Health Department requires I/A OWTS sanitary plans to be designed by an architect or engineer, these professionals are often the first point of contact in the I/A OWTS septic upgrade process. Fortunately, Advanced Wastewater Solutions and Fuji Clean make the sanitary design process simple! Our team is made up of certified Fuji Clean technicians who can provide support and guidance from start to finish. If you're designing or building a new home and need assistance with the I/A OWTS plan, get in touch with us today.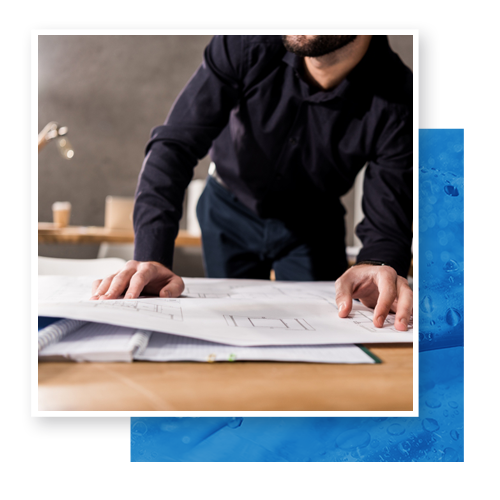 Why Work With Advanced Wastewater Solutions?
Support For Engineers, Architects, and Builders
Site Assessment
System Design
Proactive Design to Avoid Complex Issues
Onsite, Long-Term Operation and Maintenance
Certified Fuji Clean Service Provider
Calling All Architects & Engineers!
Not only does Fuji Clean offer the intrinsic benefit of having the least complicated and most elegantly-designed I/A OWTS system on the market, but Advanced Wastewater Solutions also provides architects and engineers with residential and commercial engineering packages that strive to address every conceivable design contingency.
AWS also provides hands-on support to all sanitary designers and is always available to answer questions or to schedule a meeting to review a project. And in the event any unique or complex issues arise in the design process, Fuji Clean has a team of engineers ready to help.
Why Choose Fuji Clean?
The Suffolk County area is known for outdated cesspool and septic systems, and they have been damaging the health of local waters and wildlife for decades. By upgrading these outdated wastewater treatment systems, cleaner water will flow from homes and businesses into the surrounding area's streams and rivers. But what are the benefits of a Fuji Clean system?
Quiet: If you or your clients are worried about the noise of the pump, the Fuji Clean system is powered by an external blower that emits only 40 decibels of sound.
Economical: Residential-sized Fuji Clean systems use only 1.2kWh, which is around the same amount of power as a 60-watt light bulb. The costs of operating and maintaining the system are also very low over the long-term.
Environmentally Effective: The systems are known for cleaning the water more effectively, reducing the amount of nitrogen being released into the water.
Unobtrusive: Fuji Clean wastewater treatment systems are small and compact, making them a perfect choice for smaller properties.
Easy to Maintain: These systems need to be serviced on a semi-annual basis, but all moving parts are on the exterior of the system, making maintenance easy and efficient.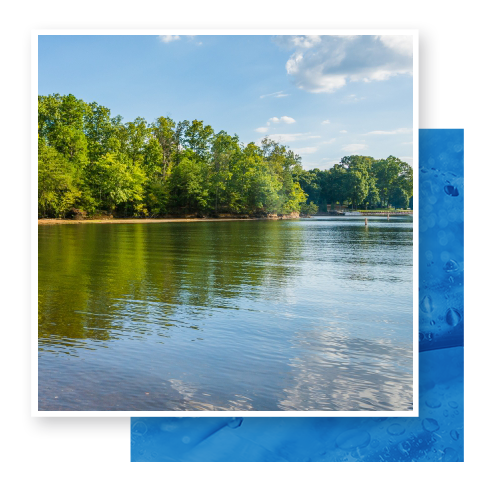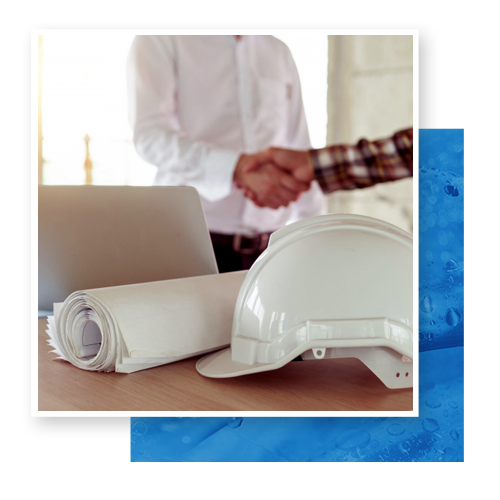 Choose Advanced Wastewater Solutions For Design and Maintenance Support
The AWS team is committed to providing the highest level of service and support for professionals who are designing or building homes in the Suffolk County area. We'll be here for you to ensure that the homes and businesses you work on get the wastewater treatment solution that they need. We are passionate about protecting local waters, and believe that Fuji Clean's advanced technology is the best way to ensure that as little nitrogen is released into the water as possible. Through a comprehensive site assessment, system design, and long-term maintenance, you can be confident that your clients will be satisfied. Our team can also assist with the grant and rebate application process, providing an experience that is smooth and efficient for everyone.
If you're an architect or engineer interested in getting certified to design Fuji Clean systems in Suffolk County, call us today to get started!
CONTACT US