Wastewater Treatment Systems for Homeowners in Long Island
Not only does upgrading your cesspool to a Fuji Clean treatment system offer the single greatest environmental impact a Long Island property owner can make, but it's also a sound investment that increases the resale value of your home. For homeowners looking to make this upgrade, Advanced Wastewater Solutions can help you from start to finish. Our team can help design a system that works for your home, and we'll be there for long-term maintenance of the system. Get in touch with us today to learn more or to schedule an appointment.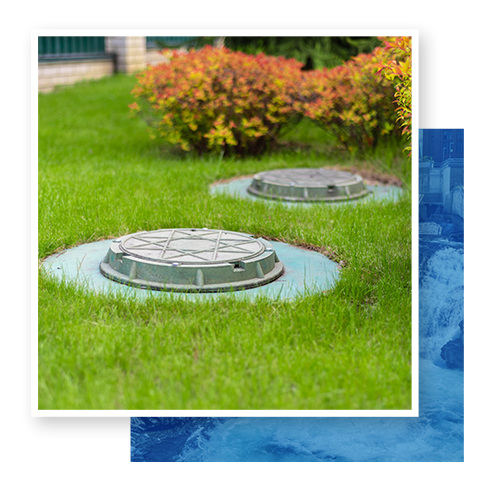 Why Upgrade Your Septic or Cesspool System to a Fuji Clean?
Better Wastewater Treatment System

Best Overall Nitrogen Reduction System

Improves Your Property Value

Provides Cleaner Water For Your Family

Can Protect Surrounding Bodies of Water

No Out-of-Pocket Expense With Grants and Rebates
Quality Installations & Reliable Maintenance From AWS
Before you even break ground, AWS is available to answer any questions about your project, I/A OWTS systems in general, or the Fuji Clean system in particular. We can also help you select an experienced architect/engineer to design your system, and a certified Fuji Clean installer to expertly put the system in the ground and get it up and running. AWS will also be in contact with your designer and installer throughout the process, to troubleshoot any design issues and provide onsite installation guidance.
As Fuji Clean's regional distributor, and not a system designer or installer, AWS' only concern is that your Fuji Clean system functions properly and that you're happy with the results. And as the leading operations and maintenance provider for Fuji Clean systems, AWS will be there for the long haul to make sure your system continues to operate soundly and to address any issues that you may have along the way.
Through our partners at Bridgewater Environmental Services, AWS can also help you secure all available grants, rebates, and/or loans to offset the cost of your Fuji Clean wastewater treatment system!
Benefits of Upgrading Your Septic Tank System
A traditional septic tank system needs to function properly in order to treat wastewater effectively. Today's septic tanks leave a significant amount of nitrogen in the treated water that eventually reaches the area's water bodies, causing pollution. The Fuji Clean wastewater treatment systems can:
Remove up to 90% of nitrogen: Fuji Clean systems have nitrogen-removal certifications.

Provide cleaner water: An oxygen-rich chamber treats water more thoroughly, and the water is treated several times more than a traditional tank.

Improve your home's value: A recent study commissioned by Suffolk County concluded that the addition of an I/A OWTS system can enhance property values by 13-19%.

Protect local wildlife: Sea life like oysters and other shellfish are able to live in cleaner water.
Choose Advanced Wastewater Solutions For Your Residential Wastewater Treatment System Upgrade
Suffolk County is requiring that all septic tank systems are upgraded to ensure that local water bodies are protected from nitrogen pollution and that everyone has access to clean, quality water. Because homes in the area cannot be hooked up to public sewer systems, on-site wastewater treatment systems are required. Fuji Clean is a leading provider, and AWS will be there from start to finish to ensure that you're happy with the final product.