Upgrade Your Effluent Tank With a Fuji Clean Septic System
Suffolk County is notorious for outdated and harmful cesspools and septic tanks that leach nitrogen into the groundwater, causing significant water pollution and damage to local wildlife. If you're planning on voluntarily upgrading your home's or business's old septic tank, or planning a new construction build, you will need to install an Innovative and Alternative On-Site Wastewater Treatment System (I/A OWTS). Advanced Wastewater Solutions has a team of Fuji Clean certified installation and maintenance professionals who can ensure that the upgrade process is as smooth as possible. Learn more about what we can do for you below, and call us today to schedule an estimate.
Fuji Clean systems can be used for either Residential or Commercial applications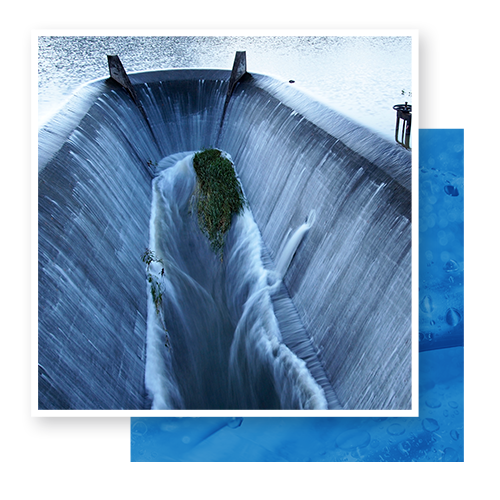 AWS Offers Full Support For Your Wastewater Treatment System Upgrade
Support For Engineers, Architects, and Builders
Site Assessment
System Design
Onsite Support For Long-Term Operation and Maintenance Needs
Grant/Rebate Application Assistance
Certified Fuji Clean Service Provider
Upgrade Your Wastewater Treatment System With AWS in Suffolk County
Advanced Wastewater Solutions is proud to provide support to Suffolk County's home and business owners in their wastewater treatment system upgrade. Our team will be there for the initial assessment and throughout the years after the installation with quality maintenance services and customer support.
Support For Engineers, Architects, and Builders
All new construction builds, certain renovations, and properties located in a high priority area are required to have an upgraded I/A OWTS. If you're an engineer, architect, or builder working on one of these projects, you can partner with AWS for professional and experienced guidance in the design, installation, and maintenance of the new system.
Site Assessment
Our team will visit your home or commercial property to determine the best placement of the new wastewater treatment system, assess if there are factors that will affect the installation such as trees or parking lots, and more.
System Design
Depending on the type and size of the property and how much use the new system will get, our team will design a system that suits your needs. With years of experience in the wastewater treatment system industry, we can create a design that is efficient and easy to maintain.
Onsite Support For Long-Term Operation and Maintenance Needs
Fuji Clean systems use no internal moving parts and accessing the system is easy as well, making long-term maintenance of the system quick and efficient. In addition, Suffolk County requires that owners set up an ongoing maintenance agreement to ensure the tank is functioning properly. AWS can be your partner for all operation and maintenance needs on your on-site wastewater treatment system.
Grant/Rebate Application Assistance
There are several I/A OWTS grand and rebate opportunities available for home and business owners looking to upgrade an outdated septic tank. Through the SIP program, property owners may be eligible for a grand of up to $30,000 from Suffolk County and New York State. There are also rebate funding options available as well.
Certified Fuji Clean Service Provider
The team at Advanced Wastewater Solutions is certified Fuji Clean service providers, and we are committed to providing our customers with quality, reliable services. We can be there to provide repairs when necessary and regularly scheduled biannual maintenance visits.
Help protect the water and wildlife throughout Suffolk County by upgrading your septic system to a Fuji Clean wastewater treatment system today.