We are very excited to announce that the Suffolk County Department of Health Services (SCDHS) has officially approved the use of two inlet adapters (a 45-degree three-way inlet adapter and a 90-degree three-way inlet adapter) that will make the design and installation of FujiClean treatment systems easier and much more versatile.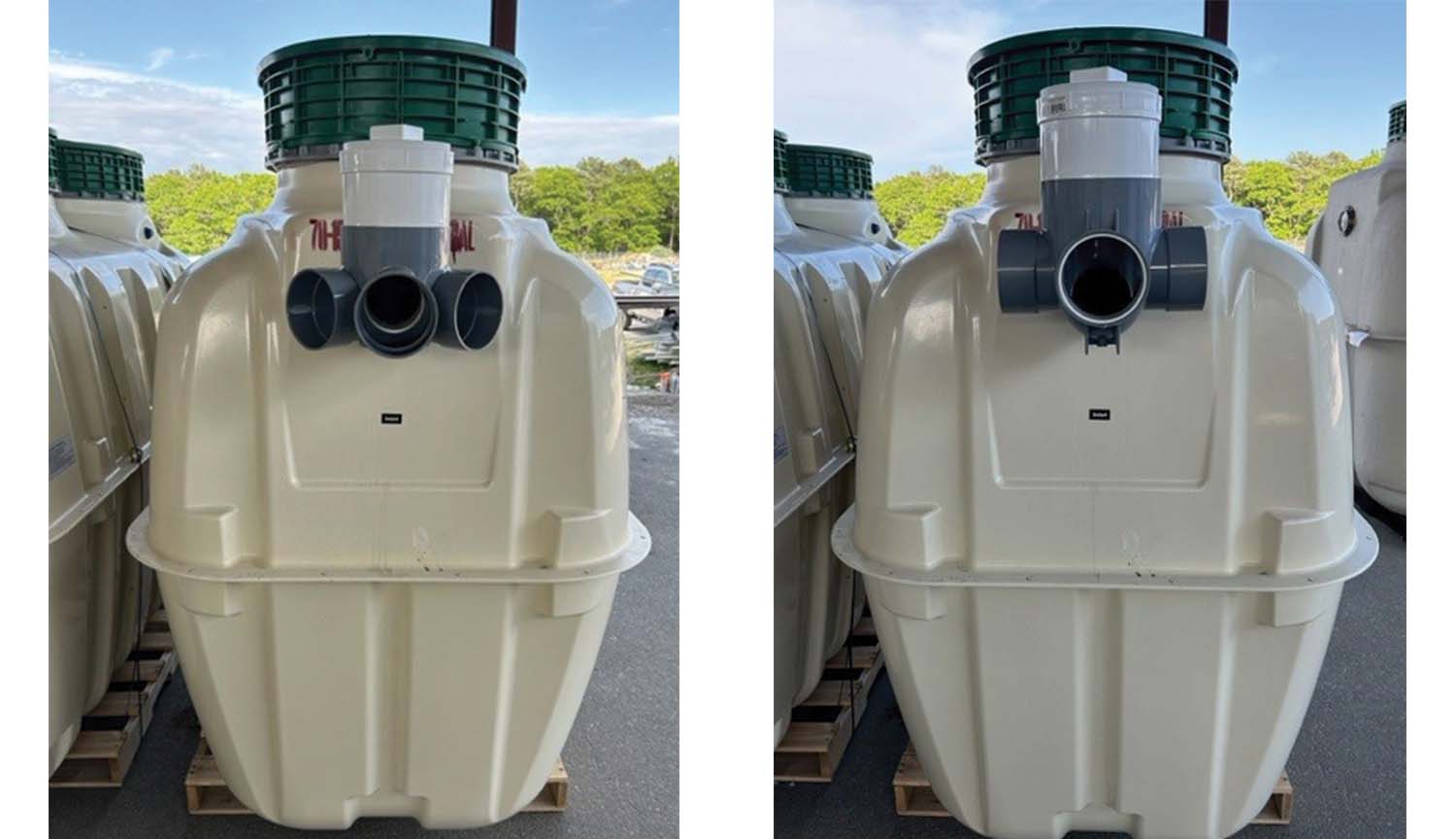 45 Degree Three Way Inlet Adapter Approval                                            90 Degree Three Way Inlet Adapter Approval
Up until now, I/A OWTS designers and installers have been limited by the fact that FujiClean systems have a fixed inlet, often making it difficult to fit a FujiClean in the most desirable location on a property or to accommodate a second waste line from a guest house or pool house without bending the waste line(s) into the fixed inlet, which is not always permitted by SCDHS. The approval of these inlet adapters will give I/A OWTS designers much more flexibility when specifying a FujiClean system, as they will now be able to accommodate waste lines coming in at almost any angle and will be able to accept multiple waste lines without the need for designing an upstream "wye" fitting or incorporating a distribution manhole preceding the FujiClean unit.
View The Fuji Clean Side Entry Adapters on our Resource page HERE